A Note From the President of Mena Aircraft Engines, Inc.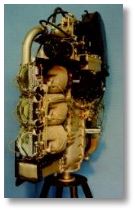 Mena Aircraft Engines, Inc. is an FAA Approved Certified Repair Station (#S9QR34ON), located at the Intermountain Regional Airport in Mena, Arkansas. We specialize in the custom overhaul of both Lycoming and Continental piston aircraft engines, and have a reputation for some of the finest engines available. All of our engines are overhauled to new limits, balanced, and blueprinted, with an impressive list of new parts.
Our goal is to make you confident in your engine, and to earn your trust and friendship. Call, write, or E-mail us and request a quotation on your engine overhaul. Or use the convenient Bid Request Form to receive an estimate by E-mail.
Sincerely,
Robert Smith Jr.
President, Mena Aircraft Engines, Inc.